Planning a vacation can be stressful. Staying in your budget, finding a great location, and making sure that everyone will be satisfied are all valid considerations. These three Good Sam Campgrounds are all guaranteed to make for an unforgettable vacation that is sure to not disappoint. Leave the stress behind and start planning a trip to remember!
Royal View at Royal Gorge Campground (Canon City, Colorado)
Located in the stunning mountains of Colorado, this 50-acre campground is sure to provide the relaxation that you are looking for. As if the scenery isn't enough, Royal View has a huge pool and several hiking trails on site so there is always something to do without ever leaving th
e grounds. Royal View boasts lots of space with each site providing thirty and fifty amp full hookup services. Clean amenities are also promised, so a messy bathroom or dirty laundry doesn't have to be a worry. Rates are all listed online and range from $33 a night for the standard site, to $39 a night for the executive sites. Prices do vary depending on how many people are in your group.
Where to Dine
Good Thyme Café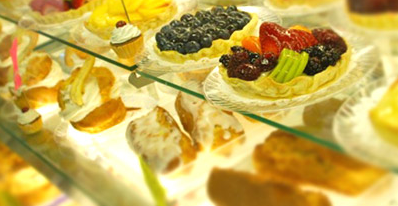 Good Thyme Café serves not only delicious café plates, but also vegetarian meals, all priced at affordable rates. Their menu is packed with food for any time of the day, but their variety of breakfast options is without a doubt something to check out. Start the morning out light with the "Banana Berry Oats" or go for something savory such as the "Build Your Own Skillet" option. Whatever you choose, you're sure to set yourself up for a great day!
Le Petite Chablis Restaurant & Bakery
Even if you have no idea what to order at a French restaurant, you will leave satisfied from La Petite Chablis, no doubt. Go for dinner and try the "Tilapia Creole," or just hit up the bakery for a nice latte and a freshly baked pastry. Could there be a sweeter ending to your day?
What to Do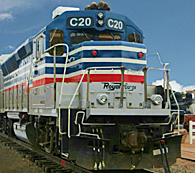 Royal Gorge Route Train
This train ride will be one to remember as it takes you on a journey along the Arkansas River as you experience dramatic views of cliffs soaring up above you! The train departs at different times throughout most days and discount tickets are available at the campground office.
Royal Gorge Zip Line Tours
If you're an adrenaline junky, make time in your schedule for Royal Gorge Zip Lining! These tours let you see Colorado in an entirely new perspective! With over 1 mile of "zipping" at speeds reaching up to 45 mph, you have to check this out!
Rock-N-Row
Rock-N-Row offers something for everyone. Ride through the mountains on horseback, feel the power of the Arkansas River on a raft tour, take a trip out fly-fishing, or even spend the day rock climbing! Schedule a day to spend at Rock-N-Row and leave with memories you won't ever forget!
Camp Gulf (Destin, Florida)
If the ocean is more your taste, then somewhere with a beach is definitely a priority. Camp Gulf is located conveniently along the Emerald Coast Parkway with sites allowing the ocean to be in your front yard. This RV park includes tons of amenities such as: two pools, basketball courts, golf cart rentals, soft serve ice cream and a huge inflatable water slide! Camp Gulf truly offers something for everyone, and for just $185 a day in the heart of the summer, it really can't be beat.
Where to Dine
McGuire's Irish Pub
McGuire's is an experience like none other! Start off with a bowl of their $.18 "Senate Bean Soup," (yes, you read that right, eighteen cents), and follow it up with anything ranging from one of their twenty-five burger creations to something a little lighter from their "Diet Specials" menu. Since you are on vacation, nobody is going to judge you for satisfying that sweet tooth! Finish up with one of their incredible desserts such as the "Homemade Bread Pudding" or the "Lucky Chocolate Brownie A La Mode!" Sounds pretty irresistible, right?
Harry T's Lighthouse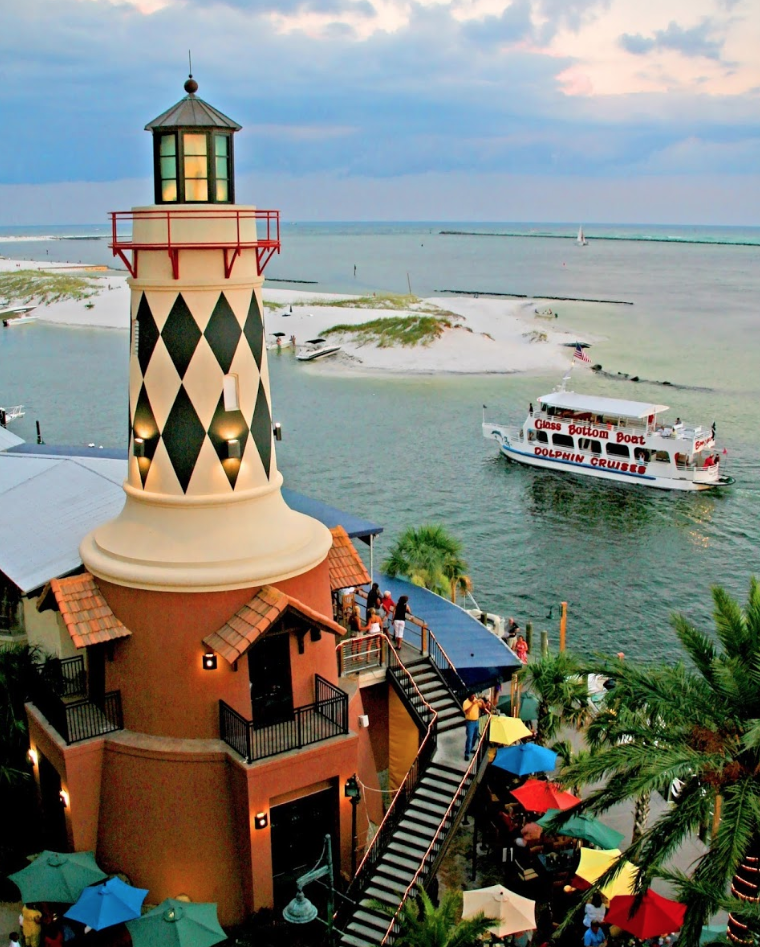 Harry T's is a waterfront restaurant located within Harbor Walk Village. Being right on the water it would only make sense to order seafood, so try out their "Mahi-Mahi" or "Steamed Crab and Shrimp." Offering not only scrumptious food, Harry T's also offers live entertainment! They have artists lined up for almost every night and the schedule is available online so you can plan your evening perfectly!
What to Do
Silver Sands Premium Outlets
Vacation is the ultimate time to do some serious shopping, and who doesn't love a good deal? Silver Sands offers outlet stores ranging from Aeropostale and American Eagle to Ralph Lauren and J. Crew! With the variety of stores that this outlet mall provides, you are sure to find something in your price range.
The Track Family Recreation Center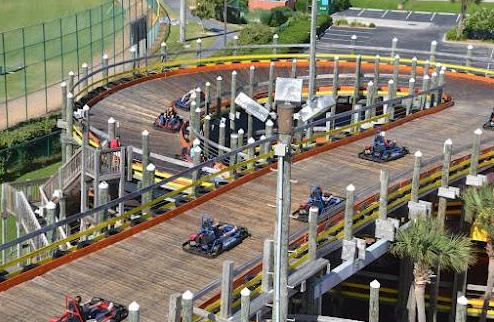 Finding an activity pleasing to the entire family can be tough, but The Track tackles that obstacle with no problem. Offering go-karts, mini golf, bumper boat rides, an arcade and thrill rides, The Track will bring out your inner kid and make sure your munchkins have a blast as well. Prices range from $.92/ticket to a $91.69 value pack.
Seaside Farmers Market
Although it is not located directly in Destin, Seaside is just a short drive and totally worth it since this is sure to be one of the cutest little farmers markets you will ever find! Market vendors set up selling their products that range from fresh produce to specialty foods, (did someone say cupcakes?). This is an experience that is unique and free, assuring a wonderful start to your day.
Wild Acres RV Resort (Old Orchard Beach, Maine)
Wild Acres is a nature lovers dream. Offering over 75 acres of campground, 30 acres of which is undeveloped wilderness, you will never run out of places to explore! This campground is perfect if you never want to leave your RV site. Offering mini golf, a pool, fishing, nature trails, an arcade and MUCH more, Wild Acres truly has it all. Slow life down or speed it up- the opportunities are endless! Stay at a standard site for an entire week for only $343!
Where to Dine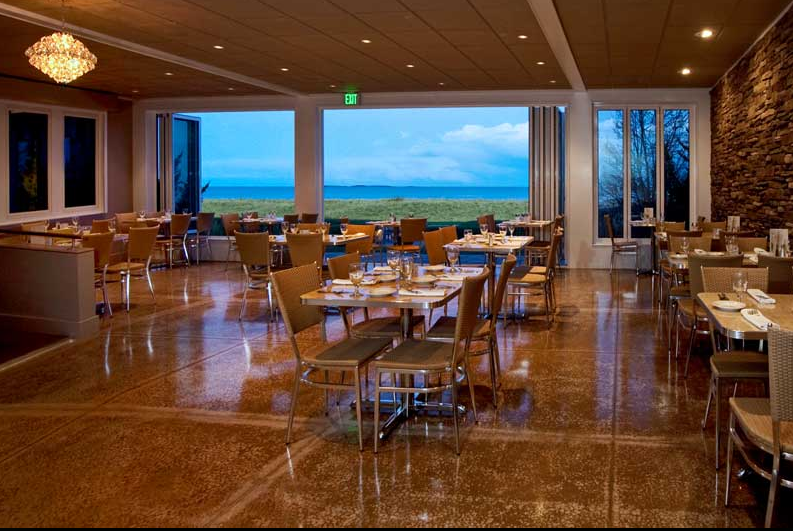 Joseph's By the Sea
Overlooking Saco Bay, the view alone makes this dining experience one for the books. Enjoy the "Pasta Maison," (complete with shrimp, scallops, salmon AND mussels), or try out the "Baked Stuffed Lobster." No meal on vacation would be complete without a decadent dessert to follow up with, so make sure you order the "Saffron Crème Brulee."
Hoss and Mary's Tasty Grub
This place is not your average burger joint. With creations like "The Flaming Moo," (dipped in buffalo sauce, then topped with nacho cheese and bacon), you are sure to try something completely new! What's the best part of this diamond of a place? PRICE! Each meal ranges under $10.
What to Do
Maine Indoor Karting
Rain on vacation can be a bummer, but don't let that cause you to waste a day of your trip! Maine Indoor Karting offers racing for youth and adult drivers looking for a thrill. Get behind the wheel and check this place out rain or shine!
Fun and Sun Rentals
Save some money and plan a day based around Fun and Sun Rentals. For under $30 a day you can rent a bike and spend the day cruising along the water's edge. Fun and Sun also rents out beach supplies such as coolers, beach carts, chairs and umbrellas at affordable rates.
Two Lights State Park
Although this isn't directly in Old Orchard Beach, the lighthouses available to check out in Maine are absolutely worth mentioning. With over 60 breathtaking lighthouses in the state, Old Orchard Beach is just a 30-minute drive to Two Lights State Park. For a small fee, like a $5 or less kind of fee, you can check out this magical park complete with picnic tables, walking paths and of course breathtaking views.
Where are you travelling this summer? Let us know!