"The kitchen is the heart of the home." This rings true for many. Whether you're preparing a meal or enjoying it with your family, the kitchen is a place where memories are made and a lot of time is spent. However, cooking in your RV can be challenging. Space can definitely pose a problem, so you need the right products to get the most out of your home away from home. The products below, all available at Camping World, are designed to keep the heart of your home pumping no matter where you are.
1. Under Cabinet Fruit & Veggie Hammock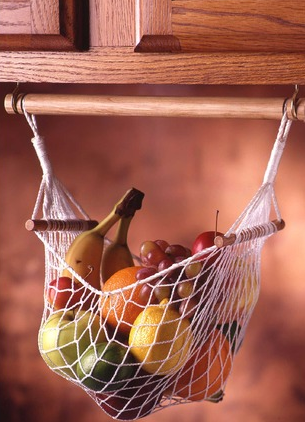 Counter space is definitely important in the kitchen, and making sure that you are utilizing every square inch can play a huge role in the comfort and productivity you experience. This small hammock is designed to prevent bruising, but also keeps your counters free! By mounting the hammock under your cabinets you have an instant place for your goodies. One customer even suggested using the hammock to place cell phones, sunglasses and other small items to give you a little more room!
2. Knife Safe
Knives play a key role in the preparation of meals, however the traditional bulky knife blocks are not so welcome when space is a priority! By mounting this knife safe inside a cabinet door you can keep these kitchen necessities and ditch the inconvenience of other storage options. This innovative design also helps to eliminate the possibility of cuts or accidents.
3. Add-A-Drawer
As it turns out, counter space isn't the only thing lacking in an RV kitchen. Drawer space is also very limited and can cause some issues when needing storage. This space saver not only allows you to pick where you need your drawer, but the sliding feature provides easy access to all of your items. Mount this invention wherever you see fit and kiss cramming goodbye!
4. Over–the-Sink Cutting Board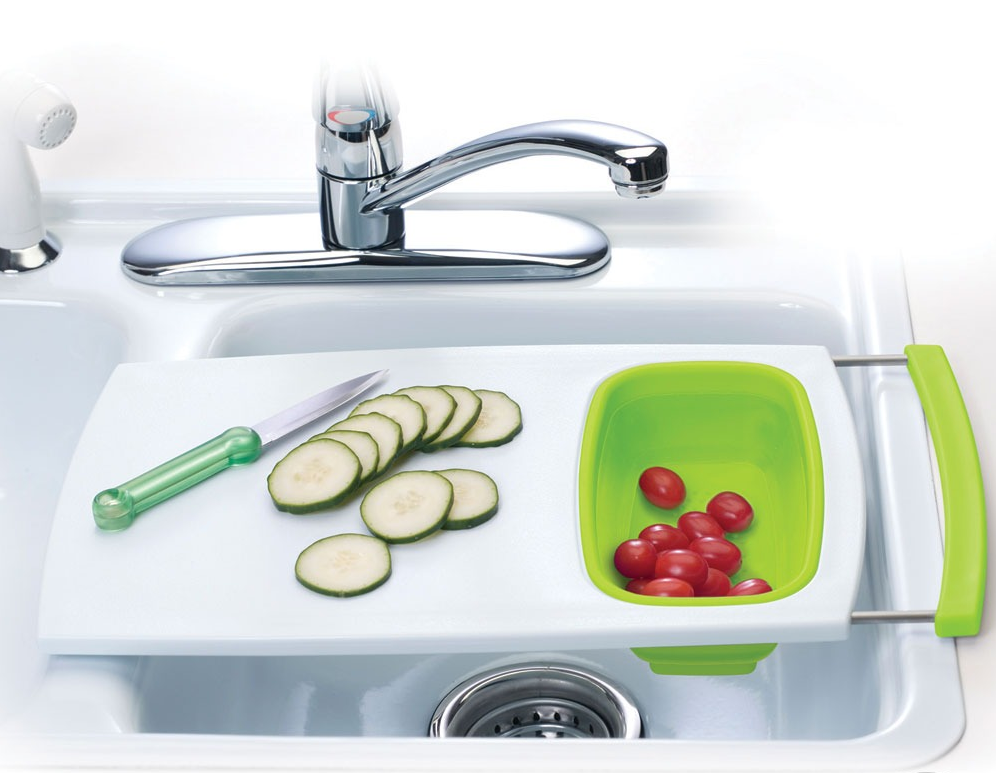 With counter space at a minimum, slicing and dicing is not the easiest of tasks. This kitchen device makes sure you have room to prepare your food and clean it too! The non-skid design fits right over your sink allowing you to cut up your fruits and veggies, then slide them over into the built in colander and give them a good rinse. The colander collapses when not in use allowing for easy, sleek storage. What's not to love?
5. Stackable Pantry Baskets
Sometimes there's just nowhere to go but up. These pantry baskets fit right inside your cabinets allowing you to place whatever you need inside. By simply flipping down the handles, you can make these baskets stackable and avoid wasting any space. Available in a beautiful bronze finish, these affordable space savers are just as nice to look at as they are useful.
How do you make the most out of your RV kitchen? Let us know!